Micah's Backpack is a program of the South County Food Pantry. For many years, the Pantry, based at Trinity Lutheran Church, has supported needy families in Boonsboro and neighboring areas with food.
Trinity has adopted Micah's Backpack as its primary outreach effort and asks for the support and enthusiasm of all members to help us make the program effective in reaching hungry kids in our own community.
The 3rd Sunday of each month is designated as Outreach Sunday and we encourage everyone to remember to bring in their financial or food donations to support the program.  See below for a list of items the MB program commonly needs.  Or, click here for a printer-friendly Food Items List.   If you happen to see a few of these items on sale next time you're at the store, pick them up and bring them in on the 3rd Sunday of the month.
Micah's Backpack was started in Boonsboro in the spring of 2012 to provide warm meals to young children whose only warm meals are those served in the cafeteria at school. There are approximately 50 kids at our local elementary schools who do not get enough food on the weekends.
Boonsboro Elementary
Pleasant Valley Elementary
Sharpsburg Elementary
Greenbrier Elementary
Fountain Rock Elementary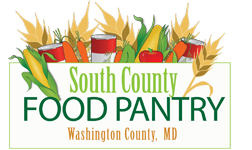 Thanks to the program, these kids pick up a backpack with enough food for two nutritious breakfasts, lunches and dinners for the weekend.
They receive the backpack on Friday at school and return it on Monday and the process starts again. It was a huge success this past year. Most of the churches in Boonsboro are supporting this program with donations and volunteers who organize, pack, and deliver the backpacks every week.
To operate throughout the 2012-2013 school year, the program will have to raise $10,000 in additional funds to buy food. Visit the South County Food Pantry website to find out more about how you can help.
MICAH'S BACKPACK FOOD ITEMS
• Oatmeal packs
• Hot chocolate packs
• Pudding cups
• Granola bars
• YooHoo drinks or single mixes
• Pretzels, individually packaged
• Raisins
• Applesauce cups
• Jell-O cups
• Veggies: individual 8.5 oz cans of corn, green beans, peas, or carrots (can also be purchased in clear individual cups)
• Tuna, 7 oz can
• Chicken salad kits ($1@ Dollar General)
• Tuna salad kits ($1@ Dollar General)
• Any canned pasta in 15 oz cans
• Any pasta cups 7.5 oz microwavable
• Macaroni & cheese in any form (Kraft Easy Mac, microwavable cups, canned)
• Cup of noodles
• Ramen noodles
• Chicken noodle/pasta soup 10 ¾ can
• Tomato soup 10 ¾ can
• Vegetable soup 10 ¾ can
• Beef noodle soup 10 ¾ can
• Jiff peanut butter to-go cups
• Rice Krispie treats or similar item
• Sandwich cookies
• Sandwich crackers (peanut butter, cheese, etc.)
• Animal cracker packs
• Cheese or peanut butter and breadsticks
• Fruit snacks
• Popcorn, microwavable