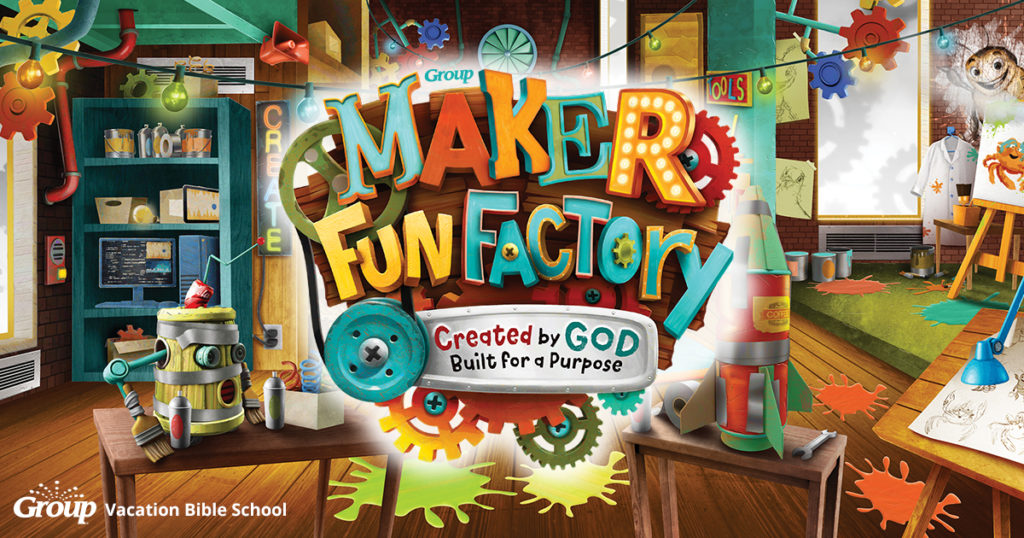 Trinity is busy planning it's 2017 Vacation Bible School program to be held Sunday, June 18th – Thursday, June 22nd.
Join us for a fun filled week at Group Maker Fun Factory where kids become hands-on inventors who discover they're lovingly crafted by God.
Kids will be buzzing with excitement each night from 6:15-8:15 PM, Sun.-Thurs.
Ages 3 to 11. Friends welcome!
Location: Trinity Lutheran Church, 64 S. Main Street, Boonsboro, MD 21713
OR click here to print a paper copy and mail it to the church.
Volunteers are needed! Please contact Laura Iager at meidvm@aol.com or 301.739.4885 if you can help.